Are you thinking of taking your outdoor space to the next level? If yes, use a pergola to add style to the patio. The pergola is a beautiful and simple structure that can turn your backyard into a magnificent focus of your home.
Favorite flowers and plants on your deck. If you're thinking of turning your backyard into a relaxing and cozy space, here's why you should consider a pergola builder to make a pergola.
Pergolas create an aesthetic environment. Pergolas can be used as decorations to transform your patio. They can make your yard look more stylish without doing a lot of extra work. They are easy to assemble and do not take much time to install.
They add fun and use to your yard. If you want to make the most of your outdoor space, building a pergola will turn it into a welcoming environment. In addition to beautifying your yard, pergola excels at providing security from the dangerous elements. They also keep you cool and comfortable when you're outside.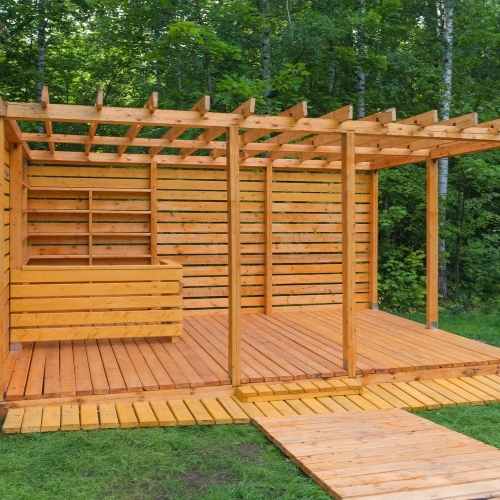 Frequently Asked Questions
Pergolas can shine a small percentage of the sun's rays on the sloping roof, which includes a small passing through between outdoor structures and similar vantage huts. It still provides shade, but the roof is completely closed like a gazebo.
Yes, although these structures is much lighter, since the inclination of the roof than the structure with the entity of the roof, it is still important security pergola. On the basis of the stop pergola from the settlement to the ground or the flight distance depends on the weather conditions.